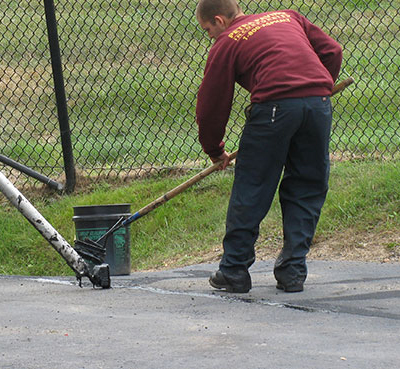 PARKING LOT CRACKSEALING IN NH AND MASS
Another important step to increase the longevity of your parking lot is cracksealing. If there are any cracks present, they will be cleaned out with compressed air heated to 2000 degrees Fahrenheit to allow for proper adhesion. The crack sealant is then applied to the crack. Please keep in mind that crack sealant does not eliminate the cracks; you will be able to see the crack sealant but rest assured the crack is sealed.
Commercial Cracksealing Application
Cracksealing will help prolong the life of your asphalt and help reduce those costly parking lot repairs.